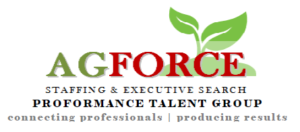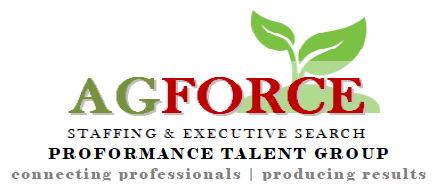 Location:  (Salinas Valley, CA)
On behalf of established and well known full service ag irrigation dealer serving the Central California farm community since 1990, we are seeking candidates for the position of Agricultural Irrigation Estimator/Designer. Client's services include land development, irrigation system design, materials supply, field installation, service and repair, automation and control, as well as irrigation consultation. This position will be based in the Salinas Valley, California and is a full-time salaried opportunity eligible for benefits.
Responsibilities to include (but are not limited to) the following:
• Identify and propose solutions to common irrigation problems including drainage issues, safety, and crop performance, and value added proposals.
• Gather, calculate and compile take off data for use in bid estimates.  Business development.
• Accurately prepare bids by utilizing field collected data and standard computer software
• Create irrigation designs and renderings
• Read and interpret irrigation systems plans/drawings
• Effectively communicate status of estimate information at least weekly to General Manager
• Visit jobs in progress to relate actual estimate; review questions or problems that may arise
• Add and update project information in CRM software daily
• Utilize CRM reports to keep estimate priorities and workload organized
• Submit requests for purchase orders
• Develop and maintain mutually beneficial relationships with vendors and subcontractors, insuring accountability and quality for price
• Constantly promote and encourage adherence to company policies and best practices
• Acquire permits as needed
• Seek opportunities for continuous improvement of project management, technical and communication skills
• Line out crews and communicate project specifications as needed
• Other duties as assigned
Ideal candidate will have the following skills, education and experience (a combination of same may be considered):
• Bachelor's degree in Agriculture Systems, Landscape Architecture or Horticulture, Construction/Project Management, or related field; or at least 5 years related work experience
• Minimum 3 years of verifiable field experience with project estimating or irrigation design work
• Strong estimation background, with working knowledge of irrigation systems and installation
• Familiar with irrigation equipment and their functions
• Ability to program irrigation controls and evaluate systems to diagnose overall performance and coverage
• Ability to read, write and comprehend English
• Ability to speak effectively with co-workers, management, and clients
• Bi-lingual English/Spanish strongly preferred, including ability to read, interpret and translate documents and verbal presentations
• Valid driver license issued by the state where employed with reasonably clear driving record.
Other preferred knowledge, skills and abilities include:
• Strong customer service skills, with internal and external clients
• Effective oral and written communication
• Experience with production agriculture
• Ability to prioritize multiple tasks and perform well under deadlines
• Organizational skills
• Flexibility
• Intermediate to advanced understanding of Microsoft Excel, Word and Outlook
• Intermediate to advanced experience using design software, including AutoCAD and IrriCad
AGFORCE, a Proformance Talent Group company, is authorized to source, prequalify and introduce candidates to its client for the above-noted full-time position. Interested parties should submit resumes in MS Word or text format (not PDF, please) to careers@projobs4u.com with position title listed in subject line. Please include anticipated compensation and/or salary history in body of e-mail. All inquiries are confidential and resumes will not be shared without candidate's permission. We thank you in advance for your consideration.