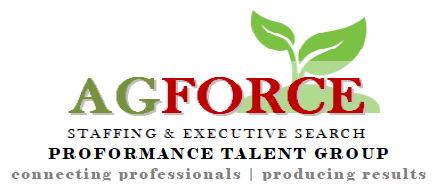 Description
International distributor of fresh produce is looking to add to their finance and accounting team.  This employer advocates work and personal life balance and offers one of the best benefits package around assuming 100% of the health insurance premium for both employee and their dependents!    Position is based in Salinas, CA and is a full-time salaried role with a variety of responsibilities reporting to the Accounting Manager but also working closely with the CFO.
In summary, the Accountant role is responsible for the day to day accounting tasks related to the analysis and accuracy of growing and harvesting operations.
Responsibilities to include, but are not limited to, the following:
Assist and review data input of A/R and A/P for accuracy and analysis. Backup when needed.
Prepare intercompany billings on a weekly basis.
Review and maintain inventory for current costing.
Track and prepare Key Performance Indicator reports for the review of management.
Prepare budget and analytical reports for management.
Reconcile A/R, A/P, inventories and complete other tasks in accordance with GAAP in preparation of monthly financials.
Ideal candidate will have the following skills, abilities, education and experience (a combination of same may be considered): 
Agricultural, Fresh Produce, and/or Perishables work experience is preferred
A self-starter who will ensure delegated tasks are completed with minimal supervisor follow up.
Ability to proactively communicate task and project updates to supervisor without prompting.
Minimum of three years accounting and administration experience.
AA or BA in Accounting, or related emphasis preferred. Consideration given to combined education, experience, and track record.
Advanced knowledge of Excel (Pivot Tables, V Lookup, Etc.)
Proficient in MS Office Suite (i.e. Word, Outlook)
Proficient in Accounting & Transaction Software (Famous preferred)
Working Knowledge of Generally Accepted Accounting Principles & Cost Accounting Principles
Effective written and verbal communication
Rigorous attention to detail
Works effectively in a dynamic and fast paced environment
Highly organized and efficient
Takes pride in a job well done
Personable, Reliable, and Trustworthy
Creative & Tenacious Problem Solver
AGFORCE, a Proformance Talent Group company, is authorized to source, prequalify and introduce candidates to its client for the above-noted full-time position.  Interested parties should submit resumes in MS Word or text format (not PDF, please) to careers@projobs4u.com with position title listed in subject line. Please include anticipated compensation in body of e-mail. All inquiries are confidential and resumes will not be shared without candidate's permission.  We thank you in advance for your consideration.
Please note that only those candidates with qualifying skills will be contacted. If this opportunity sounds of interest but perhaps is not quite right for you, please go ahead and e-mail your resume confidentially to careers@projobs4u.com.  We always have new openings and will keep your resume on file for any that might be a good match for you in the future.
AGFORCE  does not discriminate on the basis of race, color, gender, religion, age, sexual orientation, national or ethnic origin, disability, marital status, veteran status, or any other occupationally irrelevant criteria. All candidates are afforded equal opportunity with respect to consideration, employment offers, compensation, benefits, training, transfer, and promotion without discrimination.