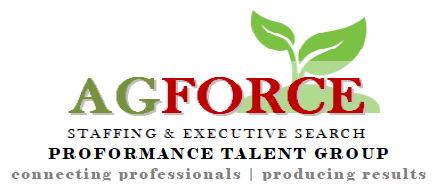 Description
Title:  Accounting Associate (Inventory/Supply Chain)
Location:  Salinas, CA
On behalf of our client, a leading grower/shipper/packer and distributor of fresh produce worldwide, we are seeking candidates for immediate consideration for the position of Accounting Associate with emphasis in inventory.  This is a full-time position based in Salinas, CA offering competitive pay and an excellent benefits package.
Position Summary
Reporting to the Accounting Manager, the Accounting Associate - Inventory provides general accounting/finance support to the Company.  This position serves as a liaison between third-party warehouse locations and the accounting department, communicating regarding transactions daily. Additionally, this person will manage various parts of the inventory system for receiving, reconciliation as it relates to accounting.
Responsibilities to include but are not limited to the following:
Daily reconciliation of prior business days' warehouse transactions.  Verify for validity and research discrepancies.
Research and correct inventory discrepancies, per warehouse physical counts.
Retain warehouse receiving and shipping documents electronically.
Communicate daily reporting of receiving records to outside vendors/growers.
Communicate and reconcile daily reporting of product weights to outside vendors/growers.
Manage and reconcile pooled tote and pallet programs.  Ensure accurate and timely reporting to vendor.
Communicate with outside consulting firm regarding packaging and supply usage in regards to sustainability program.
Contribute to creating efficient processes and procedures.
Perform other duties as assigned
Ideal candidate will have the following education, skills and experience (a combination of same may be considered):
Bachelor's degree in business administration or related field, or related education, a plus.
Strong knowledge of accounting principles.
Prior experience in an agricultural environment, a plus.
Proficient in Microsoft Office Suite (Outlook, Word and Excel) and other computer software programs as needed.
Knowledge of and experience with Famous Software a plus.
Must be able to work independently, prioritize responsibilities, and meet deadlines.
Team oriented with an ability to work well with others.
A solid work ethic.
Attention to detail is critical.
AGFORCE, a Proformance Talent Group company, is authorized to source, prequalify and introduce candidates to its client for the above-noted full-time position.  Interested parties should submit resumes in MS Word or text format (not PDF, please) to careers@projobs4u.com with position title listed in subject line. Please include anticipated compensation in body of e-mail. All inquiries are confidential and resumes will not be shared without candidate's permission.  We thank you in advance for your consideration.
Please note that only those candidates with qualifying skills will be contacted. If this opportunity sounds of interest but perhaps is not quite right for you, please go ahead and e-mail your resume confidentially or fax to 831.417.2796.  We always have new openings and will keep your resume on file for any that might be a good match for you in the future.
AGFORCE  does not discriminate on the basis of race, color, gender, religion, age, sexual orientation, national or ethnic origin, disability, marital status, veteran status, or any other occupationally irrelevant criteria. All candidates are afforded equal opportunity with respect to consideration, employment offers, compensation, benefits, training, transfer, and promotion without discrimination.