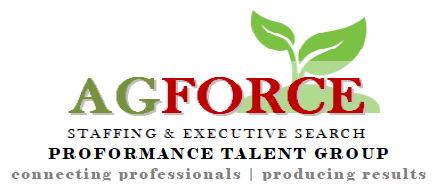 Description
Title:  Financial Planning Analyst
Location:  Salinas, CA
On behalf of our client, a leading grower/shipper/packer with farming operations in California and Arizona, we are seeking candidates and accepting resumes for immediate consideration for the position of Financial Planning Analyst reporting directly to the Corporate Controller. This opportunity will be based at the employer's headquarters in Salinas, CA, is a direct hire full-time (non-exempt) position, and is eligible for benefits.
SUMMARY: The Financial Planning Analyst will analyze the company's financial position by evaluating its past performance, and forecasting future performance by analyzing and investigating variances; summarizing data, information and trends. This individual will work with department managers to develop program and department budget goals; will review manager's budget proposals for completeness, accuracy, and compliance with laws and other regulations; will help department heads and executive managers analyze proposed plans and find alternatives if the projected results are unsatisfactory. Additionally, will monitor organizational spending to ensure that it is within budget as well as estimate future financial needs and maintain long term financial plans to maximize company profitability.
ESSENTIAL DUTIES AND RESPONSIBILITIES include the following (other duties may be assigned): 
* Analyze financial impact of future cost-reduction and improvement projects
* Analyze data to create financial models for benchmarking against other similar businesses and for segregating costs/division
* Refine Key Performance Indicators (KPI's) and collects the data to identify the company's weaknesses and maximize strengths
* Working in conjunction with management, creates monthly, quarterly and yearly forecasts and budgets
* Identify metrics to measure sales growth, market share, sales force training and effectiveness, product quality, customer retention rate, age of equipment, workforce turnover, readiness to expand capacity and levels of quality control
* Assist department managers in interpreting financial and budget reports, analyzing data, planning budgets and in projecting costs on existing proposed new, or expanded programs
* Take direction and initiative to investigate and report any inconsistencies
* Back-up to staff accounting function including but not limited to month end, year end and audit tasks
* Perform ad-hoc project analysis and present findings to assist management in the operations of the company
* Develop new reports to improve the efficiency of the reporting process and thoroughly document processes and procedures used in the development of these reports
* Perform basic cost accounting duties needed
* Expeditiously identify and resolve financial issues, referring them first to the Corporate Controller
* Establish and maintain effective channels of communications with management, co-workers, and all business contacts
Ideal candidate will have the ability to perform the above essential duties and responsibilities in addition to the following skills, education and experience (a combination of same may be considered): 
* Familiarity with FAMOUS software and database applications helpful
* Organized, independent and self-motivated, enthusiastic, dependable, detail-oriented, and driven by excellence
* Directs tasks in accordance with changing deadlines and priorities to ensure positive outcomes
* Demonstrates proficient written and verbal communication skills, including accurate grammar and business correspondence
* Bachelor's Degree in Accounting, Finance or Business Management
* Computer literate in Microsoft Office Suite, and expert in accounting software
* Advanced Excel skills (Pivot Tables, VLOOKUPS, Formulas, Graphs)
* Strong technical knowledge and history of financial analysis and planning
AGFORCE, a Proformance Talent Group company, is authorized to source, prequalify and introduce candidates to its client for the above-noted full-time position.  Interested parties should submit resumes in MS Word or text format (not PDF, please) to careers@projobs4u.com with position title listed in subject line. Please include anticipated compensation in body of e-mail. All inquiries are confidential and resumes will not be shared without candidate's permission.  We thank you in advance for your consideration.
Please note that only those candidates with qualifying skills will be contacted. If this opportunity sounds of interest but perhaps is not quite right for you, please go ahead and e-mail your resume confidentially or fax to 831.417.2796.  We always have new openings and will keep your resume on file for any that might be a good match for you in the future.
AGFORCE  does not discriminate on the basis of race, color, gender, religion, age, sexual orientation, national or ethnic origin, disability, marital status, veteran status, or any other occupationally irrelevant criteria. All candidates are afforded equal opportunity with respect to consideration, employment offers, compensation, benefits, training, transfer, and promotion without discrimination.