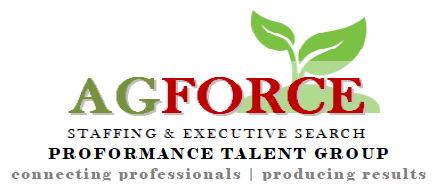 AGFORCE Search | Confidential Client Company
Description
This is a full-time direct hire opportunity with a Salinas, CA  based grower/shipper/packer offering a competitive salary.  Hours are 6:00 a.m. to 3:00 p.m. (or possibly 7:00 a.m. to 4:00 p.m.) Monday through Friday with an occasional Saturday morning.
Harvest/Supply Chain Coordinator
Maintain daily harvest lot reports and distribute to customers daily to ensure lots were entered correctly.
Communicate and coordinate daily with customers and harvest personnel for volumes needed to ensure a smooth supply chain.
Enter harvest schedules containing different commodities, containers, special directions and multiple delivery locations for the spring mix program with minimal error.
Maintain assigned commodities with use of Excel Spreadsheets and enter orders per customer systematically for proper invoicing.
Balance inventory on a daily basis for assigned commodities, to ensure the rotation was followed at a third-party cooler to avoid any aged finished goods.
Research and account for any missed loads.
Effectively communicate with customers, suppliers and transportation agencies.
Track contract obligations and pricing.
Communicate effectively with quality control, accounting, and harvest staff as needed
Coordinate with third-party shipping department, including detail and time sensitive documentation (Phytos for export orders)
Prepare and distribute lot forecasting for spring mix items
On call for the third-party cooler, answer any questions regarding ETA's, lot discrepancies, estimates to receive product and avoid delays off-loading trucks.
Receive orders via email, enter on system, reconcile and correct any discrepancies.
Transmit information to accounting for invoicing.
Maintain a market news report price sheet and distribute to upper management and customers on a daily basis.
Participate in weekly meetings, supply reports and market news updates.
Perform special projects and assignments as directed
Ideal candidate will be able to perform the above-referenced duties and role responsibilities as well as have the following skills, experience and training (a combination of these may be considered):
Three years minimum experience in a supply chain role (harvest/sales/inventory).
Proficiency in MS Office software.  Knowledge and experience with FAMOUS software a plus.
Excellent customer service delivered on both phone and email.
Superior communication skills
Bilingual (English/Spanish) is required
Strong work ethic and sense of accountability.
Team oriented but with ability to work independently.
Understanding of fresh produce supply and demand.
AGFORCE Search, a Proformance Talent Group company, is authorized to source, prequalify and introduce candidates to its client for the above-noted full-time position.  Interested parties should submit resumes in MS Word or text format (not PDF, please) to careers@projobs4u.com with position title listed in subject line. Please include anticipated compensation in body of e-mail. All inquiries are confidential and resumes will not be shared without candidate's permission.  We thank you in advance for your consideration.
Please note that only those candidates with qualifying skills will be contacted. If this opportunity sounds of interest but perhaps is not quite right for you, please go ahead and submit your resume.  We always have new openings and will keep your resume on file for any that might be a good match for you in the future.
AGFORCE does not discriminate on the basis of race, color, gender, religion, age, sexual orientation, national or ethnic origin, disability, marital status, veteran status, or any other occupationally irrelevant criteria. All candidates are afforded equal opportunity with respect to consideration, employment offers, compensation, benefits, training, transfer, and promotion without discrimination.