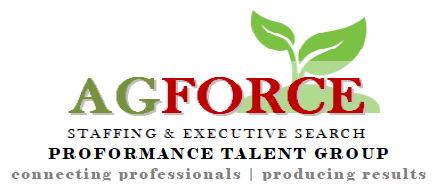 Description
A highly respected international marketer of fresh produce and grower shipper packer with operations in Salinas, CA, Yuma, AZ, and Mexico is seeking a talented individual to join its accounting and finance team as an Accounting Manager at its Salinas, CA headquarters.  On this client's behalf, we are accepting resumes for immediate consideration.  This is a full-time opportunity offering a competitive compensation package including a full range of benefits and 401k.
The Accounting Manager is responsible for day to day accounting tasks, monthly close practices and preparing monthly financials according to GAAP. The Accounting Manager will work closely with management for analysis and discussion of these reports. Responsibilities include but are not limited to the following:
Assist and review data input of A/R and A/P for cost accounting.
Review general ledger accounts to ensure accuracy.
Prepare monthly financials in accordance with GAAP for review of management.
Work with senior management and owners in development and monitoring of overall strategies, objectives, policies and annual/quarterly business plans while ensuring results are meeting financial targets.
Manage daily cash flow. Work with senior management and owners to forecast and budget future cash needs.
Combine and consolidate financials quarterly in compliance with GAAP and lending requirements.
Work with Management to develop and maintain analyses of key financial metrics such as, per unit labor costs, harvest costs, per unit growing costs, equipment and equipment run time costs, capital expenditures and budgeting.
Ideal candidate will have the following skills, experience and education (a combination of same may be considered):
BS/BA degree in Accounting or related field.
Two+ years of experience preparing monthly financials.
Two to three years' experience managing and mentoring staff.
Strong communication and technology skills, including Microsoft Office.
Famous experience. Version 6.0 or newer preferred.
Excellent organizational project time management skills.
Flexible to changing priorities and responsibilities.
Ability to identify and resolve problems in a timely manner.
Ability to work independently and be self-motivated.
Active team member.
AGFORCE, a Proformance Talent Group company, is authorized to source, prequalify and introduce candidates to its client for the above-noted full-time position.  Interested parties should submit resumes in MS Word or text format (not PDF, please) to careers@projobs4u.com with position title listed in subject line. Please include anticipated compensation in body of e-mail. All inquiries are confidential and resumes will not be shared without candidate's permission.  We thank you in advance for your consideration.
Please note that only those candidates with qualifying skills will be contacted. If this opportunity sounds of interest but perhaps is not quite right for you, please go ahead and e-mail your resume confidentially or fax to 831.417.2796.  We always have new openings and will keep your resume on file for any that might be a good match for you in the future.
AGFORCE  does not discriminate on the basis of race, color, gender, religion, age, sexual orientation, national or ethnic origin, disability, marital status, veteran status, or any other occupationally irrelevant criteria. All candidates are afforded equal opportunity with respect to consideration, employment offers, compensation, benefits, training, transfer, and promotion without discriminati
Related Jobs