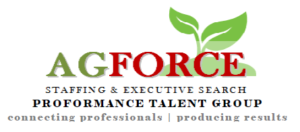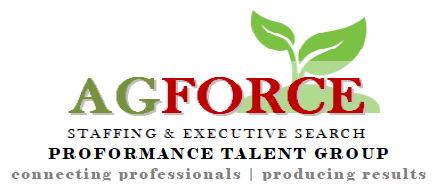 Location: Salinas California
On behalf of our client, a fully integrated agribusiness from seed to salad bowl, we are conducting a search for bilingual (English/Spanish) payroll candidates with two to three years employment processing payroll with piece rate calculation experience.  This position will report to the Payroll Supervisor and is an integral member of this company's Human Resources Department based in Salinas, CA.  Full-time, direct hire and eligible for benefits.  8:00 to 5:00 M-F (some OT may be required as needed at peak season).
Summary:  Compile and record employee time and payroll data. Compute employees' work time, production, incentives and bonus. Compute and post wages and deductions and prepare paychecks.
Essential duties and responsibilities include the following however other duties may be assigned (Reasonable accommodations may be made to enable individuals with disabilities to perform the essential functions):
Process weekly transfer of payroll data to payroll system.
Calculate, process and issue weekly and semi-monthly payroll checks.
Collect timecards and review the information for completeness and accuracy.
Poll electronic time clocks (E-time software) and review the downloaded information for completeness and accuracy.
Compile payroll data such as garnishments, vacation time, insurance and 401(k) deductions.
Contact various department supervisors for any missed times or discrepancies.
Compile internal management reports from payroll system software.
Ideal candidate will be able to perform the above-listed duties and responsibilities as well have the following skills, education and/or experience:
Financial management ability
Two to three years related experience and/or training
Basic human resources experience preferred
Technical Capacity – Proficient in Excel and MS Word products
Able to work in a respectful and professional manner with all levels of employees
Ethical conduct
Strong time management and organized
Self-motivated team player
Abel to multi task and work in fast paced environment with accuracy
Strong verbal and written communication skills
Bilingual (English/Spanish) required
Able to work overtime and weekends as required.
Work onsite and meet position's regular attendance schedule, as required.
High school diploma or general education degree
AGFORCE, a Proformance Talent Group company, is authorized to source, prequalify and introduce candidates to its client for the above-noted full-time position.  Interested parties should submit resumes in MS Word or text format (not PDF, please) to careers@projobs4u.com with position title listed in subject line. Please include anticipated compensation and/or salary history in body of e-mail. All inquiries are confidential and resumes will not be shared without candidate's permission.  We thank you in advance for your consideration.
Please note that only those candidates with qualifying skills will be contacted. If this opportunity sounds of interest but perhaps is not quite right for you, please go ahead and e-mail your resume confidentially or fax to 831.417.2796.  We always have new openings and will keep your resume on file for any that might be a good match for you in the future.
AGFORCE  does not discriminate on the basis of race, color, gender, religion, age, sexual orientation, national or ethnic origin, disability, marital status, veteran status, or any other occupationally irrelevant criteria. All candidates are afforded equal opportunity with respect to consideration, employment offers, compensation, benefits, training, transfer, and promotion without discrimination.