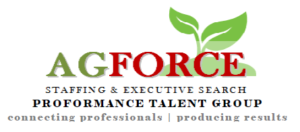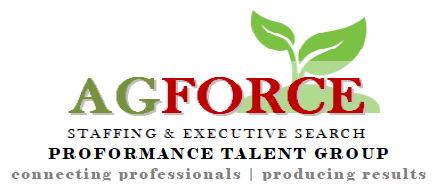 On behalf of well established and diversified grower/shipper/packer based in Salinas, CA, we are seeking candidates to fill the role of an Accounting Clerk with emphasis on Accounts Payable. This is a full-time/direct hire position eligible for competitive pay and benefits.
SUMMARY
This position is responsible for processing incoming invoices for accuracy, entering invoices for payment in the Accounts Payable system (Famous software); and assisting with general accounting as needed.
ESSENTIAL DUTIES AND RESPONSIBILITIES include, but are not limited to, the following:
* Match Purchase Orders to invoices. Ensure all POs have required approval signature from authorizing personnel(s) / manager(s).
* Match and process payables on computer system using FAMOUS software program.
* Resolve any discrepancies and or purchase variance (includes price, units, taxes, and total amounts).
* Reconcile daily field accounting with vendor invoice; resolve all discrepancies prior to payment.
* Apply General Ledger Account Code and Cost Center to all invoices using original Purchase Order.
* Ensure that all adjustments are properly recorded prior to paying vendor.
* Add and maintain computer database for Vendors.
* Process weekly check run on timely manner.
* Attach required backups to invoices and ensure accuracy of each invoice amount prior to actual check.
* Match checks to back-up verifying payee, invoice number, all paper file adjustments have been processed, and submit to check signer.
* Prepare Per Diem Checks on a weekly basis from an approved list and confirm that the employees will be working for the week being paid.
* Ensure that signed checks have appropriate back-up and mail to vendor.
* Answer all vendor inquiries and resolves problems regarding invoices through correspondence, telephone, fax, or E-mail.
* Reconcile Accounts Payable detail ledger with general ledger controlling account monthly.
* Maintain Accounts Payable files.
* Verify all vendor accounts status with monthly statements.
* Run a weekly Aging Report of all outstanding AP Invoices.
* Other duties may be assigned.
IDEAL QUALIFICATIONS, EDUCATION and/or EXPERIENCE
Knowledge of office methods, practices and equipment, and company accounting software (experience with FAMOUS software a huge plus); initiative to develop new procedures to make A/P work processes more efficient; Computer literate in Microsoft office, i.e. Word, Excel; 10-key by touch; ability to establish and maintain effective work relationships with those contacted in the performance of required duties. Works well under pressure, is able to multi-task, is organized and pays attention to detail.
An associate degree or business college equivalent in accounting with emphasis in agricultural accounting preferably with grower operations; or an equivalent combination of experience (3-5 years), education, and training that would provide the level of knowledge and ability required for the position.
Proficiency in English (spoken and written); fluency in Spanish is helpful but not necessarily a requirement. Must be capable of effectively communicating with customers, vendors, co-workers, and employees.
AGFORCE, a talent acquisition service, is authorized to source, prequalify and introduce candidates to its client for this position. Interested parties should submit resume in MS Word format to Craigslist link with position title listed in subject line. Please include anticipated compensation and/or salary history in body of e-mail. All inquiries are confidential and will not be shared without candidate's permission. We thank you in advance for your consideration. Please note that only those candidates with qualifying skills will be contacted. If this opportunity sounds of interest but perhaps is not quite right for you, please go ahead and e-mail your resume confidentially to link above or fax it to 831.417.2796. We always have new openings and will keep your resume on file for any that might be a good match for you in the future.