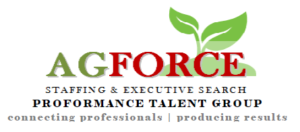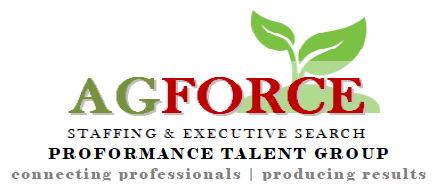 Location:  Salinas, CA
On behalf of dynamic and successful agricultural equipment and services provider based in Salinas, CA, we are actively seeking candidates and welcoming submission of resumes for the position of Accounting Specialist.  This individual will be responsible for providing administrative and office support tasks for Accounts Receivables, Cash Receipts and Accounts Payables while  maintaining a clean and organized desk and office environment.  This is a full-time (direct hire) employment opportunity  reporting directing to the Office Manager and is eligible for accruing benefits according to company plans.
ESSENTIAL DUTIES AND RESPONSIBILITIES include the following (other duties may be assigned):
Manage and/or perform Accounts Receivable functions, such as:
Invoicing
Receiving payments
Processing checks
Preparing bank deposits
Preparing statements for mailing
Call customers regarding account and payments
Handle customer/field operations calls timely and in a positive and professional manner
Assist and/or perform A/P functions, such as:
Coding vendor invoices
Entering vendor invoices
Matching checks and vendor invoices to prepare for signature
Stuffing vendor checks and preparing for mailing
Contacting vendors regarding errors on invoices
Answering all vendor inquiries professionally and positively
Acting as back-up to AP in order to complete AP tasks in absence of AP manager
Assist customers with inquiries
Preparing and updating a variety of spreadsheets
Assist in opening and distributing mail
Insurance (COI)
Request updated and renewed COI certificates from customers, record and scan
Perform all other duties as assigned by the manager and assist other department personnel to ensure customer and vendor satisfaction
Perform filing duties as needed
Ideal candidate will be able to perform the above responsibilities successfully as well as have the following skills and/or abilities:
Establishes and maintains effective channels of communications with management, co‑workers, vendors and all other business contacts.
Conducts self in a manner reflecting positively on PAR and STAR and encourages others to do the same.
Is organized, independent and self‑motivated, enthusiastic, dependable, detail‑oriented, flexible in scheduling and prioritization, and driven by excellence.
Demonstrates proficient written and verbal communication skills, including accurate grammar and business correspondence.
A belief in working as a cohesive team.
Proactively seeks and participates in available company-sponsored training, in an effort to develop and advance knowledge base and skill set.
Participates in all company/location driven communication efforts, including open book meetings, huddles, department meetings and other related efforts.
Maintains a positive and professional working relationship with peers, management, and support resources, with a constant commitment to teamwork and exemplary customer service.
Ability to respond to basic inquiries and present information effectively to customers, vendors, co-workers, and management verbally and in writing.
Ability to apply math concepts to practical situations.
Ability to define problems, establish facts, and draw valid conclusions.
Ability to perform all other duties as assigned by management in a professional and efficient manner.
Required Computer Skills, Education and/or Experience:  A minimum of two (2) years of experience in a similar work environment with a proven track record of strong organizational skills, effective decision-making and excellent people skills.  Computer literate in Microsoft Office Suite.
* * *
AGFORCE, a Proformance Talent Group company, is authorized to source, prequalify and introduce candidates to its client for the above-noted full-time position.  Interested parties should submit resumes in MS Word or text format (not PDF, please) to careers@projobs4u.com with position title listed in subject line. Please include anticipated compensation and/or salary history in body of e-mail. All inquiries are confidential and resumes will not be shared without candidate's permission.  We thank you in advance for your consideration.
Please note that only those candidates with qualifying skills will be contacted. If this opportunity sounds of interest but perhaps is not quite right for you, please go ahead and e-mail your resume confidentially or fax to 831.417.2796.  We always have new openings and will keep your resume on file for any that might be a good match for you in the future.
AGFORCE  does not discriminate on the basis of race, color, gender, religion, age, sexual orientation, national or ethnic origin, disability, marital status, veteran status, or any other occupationally irrelevant criteria. All candidates are afforded equal opportunity with respect to consideration, employment offers, compensation, benefits, training, transfer, and promotion without discrimination.