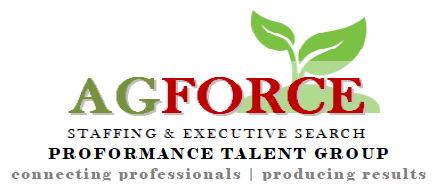 Description
Position: Executive Administrative Assistant
Location: Salinas California
On behalf of leading grower/shipper/packer headquartered in Salinas, CA, we are seeking talented candidates for the position of Administrative Assistant to the President/CEO and the Director of Human Resources.  This is a full-time position offering a competitive compensation package (direct hire)
Summary: Provide high-level administrative support in a one-on-one working relationship. Organize and coordinate executive outreach and external relations efforts and oversee special projects. Conduct research, prepare statistical reports, handle information requests, and perform clerical functions such as preparing correspondence, receiving visitors, arranging conference calls, scheduling travel plans and meetings. Work independently on projects, from conception to completion.
Essential Duties and Responsibilities include the following.
Complete a broad variety of administrative tasks including: managing an active calendar of appointments; completing expense reports; composing and preparing correspondence that is often confidential; arranging complex and detailed travel plans, itineraries, and agendas; and compiling documents for travel-related meetings.
Prepare invoices, reports, memos, letters, financial statements and other documents, using word processing, spreadsheet, database, or presentation software.
Research, prioritize, and follow up on incoming issues and concerns, including those of a sensitive or confidential nature. Determine appropriate course of action, referral or response.
Work closely and effectively to keep him/her informed of upcoming commitments and responsibilities, following up appropriately. Act as a "barometer," having a sense for the issues taking place in the environment and keep executive updated.
Provide leadership to build relationships crucial to the success of the company and manage a variety special of projects, some of which may have organizational impact.
Prioritize conflicting needs; handle matters expeditiously, proactively, and follow-through on projects to successful completion, often with deadline pressures.
Plan, coordinate and ensure that executive's schedule is followed and respected. Provide "gatekeeper" and "gateway" role, creating win-win situations for direct access to the executive's time and office.
Please note the above summary is not designed to cover or contain a comprehensive listing of activities, duties or responsibilities that are required of the employee for this job. Duties, responsibilities and activities may change at any time with or without notice.
Qualifications To perform this job successfully, an individual must be able to perform each essential duty listed above satisfactorily. Bi-lingual skills and fluency in both English and Spanish preferred and helpful when communicating with customers and operations but it is not a requirement. Must be able to work under pressure at times to handle a wide variety of activities and confidential matters with discretion.
The requirements listed above are representative of the knowledge, skill, and/or ability required. Reasonable accommodations may be made to enable individuals with disabilities to perform the essential functions.
AGFORCE, a Proformance Talent Group company, is authorized to source, prequalify and introduce candidates to its client for the above-noted full-time position.  Interested parties should submit resumes in MS Word or text format (not PDF, please) to careers@projobs4u.com with position title listed in subject line. Please include anticipated compensation in body of e-mail. All inquiries are confidential and resumes will not be shared without candidate's permission.  We thank you in advance for your consideration
Please note that only those candidates with qualifying skills will be contacted. If this opportunity sounds of interest but perhaps is not quite right for you, please go ahead and e-mail your resume confidentially or fax to 831.417.2796.  We always have new openings and will keep your resume on file for any that might be a good match for you in the future.
AGFORCE  does not discriminate on the basis of race, color, gender, religion, age, sexual orientation, national or ethnic origin, disability, marital status, veteran status, or any other occupationally irrelevant criteria. All candidates are afforded equal opportunity with respect to consideration, employment offers, compensation, benefits, training, transfer, and promotion without discrimination.