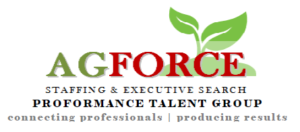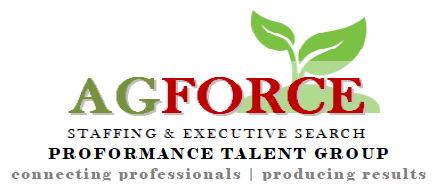 Position Type: Full‐Time
Location: Salinas, California
 On behalf of our client, a thriving accounting and consulting firm based in Monterey County, California, we are accepting resumes for immediate consideration from candidates who are interested in taking their careers to the next level. As a growing firm, this client offers many opportunities for advancement and a broad range of services.  This client's  culture promotes a healthy work‐life balance, encourages community involvement, embraces challenging projects and enjoys a fun work environment. One of the largest CPA firms on California's Central Coast, this employer is the only local member of the McGladrey Alliance, the fifth largest accounting and consulting firm in the US which affords access to national industry and accounting expertise.
About the ideal candidate: 
Self‐starter who is passionate about their career and works well both independently and on a team. As a CPA, you are an exceptional communicator and are looking to make a positive impact in the lives of your clients and where you work. You look forward to learning, growing your career, helping develop your peers and working at a company that is big enough to work with large, well‐established businesses, but small enough for you to have an impact in the overall success of the firm.
What you bring
* Your high level of technical and leadership knowledge and experience with planning engagement objectives, audit strategies, review audit areas and leading an engagement team
* New ideas and business solutions that result in new clients or extended services to existing clients
* Positive people interactions that allow you to be a liaison for clients and staff throughout the year
* The skills to develop and motivate engagement staff and provide them with counseling and career guidance
What you receive
* Competitive salary
* Bonus and incentive programs
* Benefits package that includes medical, dental, vision, 401(k) match, profit sharing, and life insurance
* Personalized career development
* Broad range of Continuing Education courses to choose from
* Business development and marketing participation opportunities
* Work‐life balance
* Opportunity to make an impact in your field, the community and in the Firm
* A firm that is culturally diverse and where people value excellence and quality
AGFORCE, a Proformance Talent Group company, is authorized to source, prequalify and introduce candidates to its client for the above-noted full-time position.  Interested parties should submit resumes in MS Word or text format (not PDF, please) to careers@projobs4u.com with position title listed in subject line. Please include anticipated compensation and/or salary history in body of e-mail. All inquiries are confidential and resumes will not be shared without candidate's permission. We ask that you do not contact the client directly.  AGFORCE will initiate any further follow up. We thank you in advance for your consideration.
Please note that only those candidates with qualifying skills will be contacted. If this opportunity sounds of interest but perhaps is not quite right for you, please go ahead and e-mail your resume confidentially or fax to 831.417.2796.  We always have new openings and will keep your resume on file for any that might be a good match for you in the future.
AGFORCE  does not discriminate on the basis of race, color, gender, religion, age, sexual orientation, national or ethnic origin, disability, marital status, veteran status, or any other occupationally irrelevant criteria. All candidates are afforded equal opportunity with respect to consideration, employment offers, compensation, benefits, training, transfer, and promotion without discrimination.