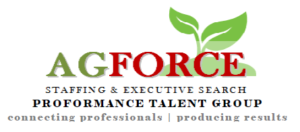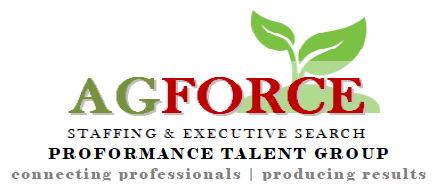 Location:  Salinas, CA
On behalf of highly respected grower/shipper/packer with corporate headquarters in Salinas, CA, we are conducting a search for talented candidates for the position of Safety Manager (Occupational/Industrial).  In summary, this role will be responsible for company-wide safety and risk management programs. These functions include responsibility for developing, interpreting and recommending program goals and objectives, policies and procedures, and courses of action. Responsible for managing the employee safety activities according to established guidelines and sound administrative practices and in accordance with the organization's mission, values and goals.  This position reports directly to the Vice President, Northern Operations.  Work schedule may include OT and weekends.  Valid driver's license with clean record required.  Seasonal overnight travel required to Yuma, AZ / Brawley, CA.  This is a full-time professional opportunity eligible for excellent benefit program.
Responsibilities to include (but are not limited to the following):
Safety
Identify, analyze and control occupational hazards.
Guide, train and advise company supervisors and managers in recognizing employee and employer rights and responsibilities and in establishing and maintaining positive employee safety programs.
Responsible for understanding critical safety issues and developing sound recommendations that result in the effective management of the people assets of the organization.
Provide safety leadership and inspire a safety culture that creates a safe work environment throughout the organization.
Manage comprehensive and compliant employee safety-training program that relates to our entire operation.
Effective overall management and implementation of safety inspections of all harvesting and field operations, shop and plant operations.
Provide annual reports to Monterey County Environmental Health Department in all aspects of ranch properties, chemical inventories, and management personnel.
Answer any questions and/or requests by DOL, OSHA and other governmental agencies, including employee complaints. Represent the company at hearings.
Prepare and present required and special reports as needed.
Oversee and enforce the trash and recycling program in Salinas operations including a personal weekly audit over all field operations.
Oversee and administrate the safety program at which would include issuance of personal protective equipment, safety training and documentation, design and execution of our safety incentive program. Work with vendors in designing safety incentive awards, communicating, budgeting and distribution.
Budget and carry out the safety bar-b-que program for field operations biannually.
Investigate all vehicle accidents. Prepare a report and provide all necessary information for insurance carrier to fulfill its duty both honestly and expeditiously.
Carry out the annual DOT drug-testing program. Work with the clinic, laboratory, medical review officer and Highway Patrol.
Administer the Employer Pull Notice Program through the state of California including registration of all commercial new hires and class C drivers. Monitor printouts and point evaluations.
Oversee the annual BIT inspection in regards to Company's commercial personnel with their proper documentation. Provide all documentation of the drug-testing program.
Coordinate and execute annual corporate office evacuation in conjunction with the shipping/cooling facility.
Workers' Compensation
Communicate with injured employees and management.
Be available and accessible to injured employees to help provide information on claims.
Ensure compliance to applicable laws and regulations while maintaining a high level of customer service.
Conduct classroom training at different company job sites for foremen and supervisors regarding risk management.
Ideal candidate will have the following knowledge, skills, education and experience (a combination of same may be considered):
Good business practices.
Sound techniques in all aspects of personnel management.
General personnel regulations and procedures.
Must possess a strong foundation of knowledge in safety along with all pertinent federal and state regulations including DOL, OSHA, FLSA,
Operation of standard office equipment, including personal computers, photocopier, fax machines and appropriate software such as Windows, Word and Excel.
Bilingual English/Spanish REQUIRED
A working knowledge of the Workers' Compensation system in California along with familiarity of required safety programs.
BA/BS in Ag Econ, Ag Business Management, Business Administration
Experience working in a union environment a plus
Minimum 5-7 years of proven management experience in safety, preferably in an agricultural environment (harvesting and field operations).
Must be an effective hands-on manager capable of resolving organizational, training, communication, and interpersonal problems that may arise.
Competencies include business acumen, communication, consultation, critical evaluation, ethical practice, cultural awareness and leadership.
Knowledge of Microsoft desktop products including strong knowledge and experience with Excel and Word
Excellent customer service skills on the phone and in person
Excellent verbal and written communication skills including the ability to effectively present facts and recommendations in oral and written form
Ability to keep skill set current
Organized team player who works well with a variety of people with a minimum of supervision
Thrive in a fast paced environment and handle pressure while managing multiple tasks
Strong analytical skills with the ability to understand, evaluate and make judgment on proposals
Ability to identify and resolve problems in a timely manner; to gather and analyze information skillfully
Knowledge of company policies and procedures is preferred
Regular and consistent attendance mandatory
* * *
AGFORCE, a Proformance Talent Group company, is authorized to source, prequalify and introduce candidates to its client for the above-noted full-time position.  Interested parties should submit resumes in MS Word or text format (not PDF, please) to careers@projobs4u.com with position title listed in subject line. Please include anticipated compensation and/or salary history in body of e-mail. All inquiries are confidential and resumes will not be shared without candidate's permission.  We thank you in advance for your consideration.
Please note that only those candidates with qualifying skills will be contacted. If this opportunity sounds of interest but perhaps is not quite right for you, please go ahead and e-mail your resume confidentially or fax to 831.417.2796.  We always have new openings and will keep your resume on file for any that might be a good match for you in the future.
AGFORCE  does not discriminate on the basis of race, color, gender, religion, age, sexual orientation, national or ethnic origin, disability, marital status, veteran status, or any other occupationally irrelevant criteria. All candidates are afforded equal opportunity with respect to consideration, employment offers, compensation, benefits, training, transfer, and promotion without discrimination.