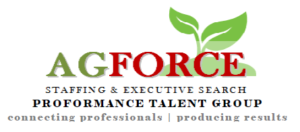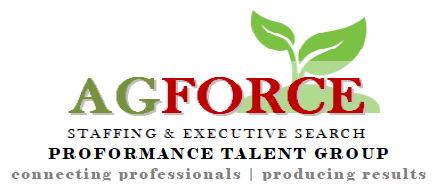 Salinas,CA
Leading grower/shipper/packer of premium fresh specialty vegetables is seeking seasoned candidates for the position of Maintenance Manager. This role is based in Salinas, CA and is a full-time salaried key position with this company. This employer has a lot to offer such as ongoing learning and development opportunities, career pathways, and a supportive environment in addition to medical plan, paid vacation, and more. Direct hire.
About the Role
In this role you will be responsible for the maintenance team, coordinating and undertaking corrective and preventative maintenance programs on the packing shed's plant and equipment, including automated packing lines, cool rooms and scales and weighing systems and other equipment.
Responsibilities include (but are not limited to) the following:
Provide on-site support to the packing shed facility to ensure all breakdowns are resolved as quickly as possible and with minimum impact to the packing schedule. Identifying and planning a preventative maintenance schedule for all pack shed equipment, including;
• Packing lines (machine, hand and process)
• Cool rooms and monitoring systems
• Forklifts, pallet jacks
• Scales, temperature probes
• Pack shed buildings and surrounding areas
• Producing weekly rosters for the team based on the need for preventative maintenance as well as availability for unexpected break downs
• Leading and managing a team of maintenance mechanics to improve performance and service quality.
• Providing technical leadership, management and support to shed maintenance staff
• Providing technical leadership in regards to new projects and developments within the scope of the packing shed
• Obtaining quotes and arranging supply of necessary parts/equipment and contractors/third party services as required, with a focus on sourcing the most cost effective solution
• Maintaining accurate records of repairs and maintenance tasks
• Ensuring food hygiene standards are met at all times by all members of the maintenance team.
Ideal candidate will possess the following skills and experience (a combination of same may be considered):
• Proven leadership and management skills, including the production and management of rosters
• Ability to perform the above listed responsibilities
• Experience managing budgets, to ensure maintenance tasks are completed on time and within budget
• Ability to plan and think ahead to account for packing schedules in all maintenance work
• Experience of working in an environment with competing priorities and a constantly varied workload
• Qualifications in mechanics and/or electronics
• Strong mechanical, electronic and technological knowledge of plant and equipment and associated systems is important
• Experience in production line maintenance, welding (MIG / TIG), and production line equipment would be advantageous.
• Flexible working hours through the harvest period
The position is based at Salinas, CA but may involve local travel to other sites for maintenance and installation of plant and equipment. Bilingual (English/Spanish) preferred.
AGFORCE, a Proformance Talent Group company, is authorized to source, prequalify and introduce candidates to its client for the above-noted full-time position. Interested parties should submit resumes in MS Word or text format (not PDF, please) to Craigslist link with position title listed in subject line. Please include anticipated compensation and/or salary history in body of e-mail. All inquiries are confidential and resumes will not be shared without candidate's permission. We thank you in advance for your consideration.
Please note that only those candidates with qualifying skills will be contacted. If this opportunity sounds of interest but perhaps is not quite right for you, please go ahead and e-mail your resume confidentially or fax to 831.417.2796. We always have new openings and will keep your resume on file for any that might be a good match for you in the future.
AGFORCE does not discriminate on the basis of race, color, gender, religion, age, sexual orientation, national or ethnic origin, disability, marital status, veteran status, or any other occupationally irrelevant criteria. All candidates are afforded equal opportunity with respect to consideration, employment offers, compensation, benefits, training, transfer, and promotion without discrimination.